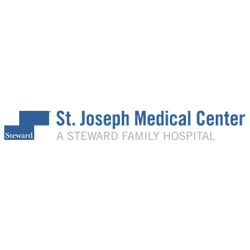 St. Joseph Medical Center
Physical Therapy Assistant ( M- F 8am- 4:30pm
Sorry, this job has expired.
Houston, TX
Location: St. Joseph Medical Center
Posted Date: 9/7/2021
JOB SUMMARY:Executes Physical Therapy programs, which are planned and supervised by the Physical Therapist. Maintains orderly work areas by cleaning and storing equipment in appropriate storage areas. Participants in department educational programs. Carries out job duties with caring, competence and communication in keeping with SJMC Mission.SCOPE OF CARE:Therapy services will provide appropriate therapeutic treatment to patients having musculoskeletal, neurological, functional, or speech/language/swallowing disorders.Each member from the respective Rehabilitation Services is responsible for contributing to the overall treatment of our patients and community and shall be involved in evaluation, treatment, and discharge planning. The Physical Medicine and Rehabilitation Department treats inpatients in the following areas: Acute Care, ICU, Rehab, TCU, Orthopedics, NICU, and Wound Care. Our Inpatient Wound Care treats both acute and chronic wounds.Patient Population Served: Both male and female patients of all ages from birth to older adults.Hours of Operation:Inpatient services are available Sunday through Saturday from 8:00am to 4:30pm.The department is closed on the following holidays: New Year's Day, Christmas, and Thanksgiving Day.MINIMUM KNOWLEDGE,
SKILLS AND ABILITIES REQUIRED:
Work Experience: Graduates of an accredited Associates of Physical Therapy Program degree program are eligible for hire.License/Registration/Certification:- Current Texas License- Current American Heart Association Healthcare Provider Basic Life Support certification is required.Education & Training:- Must be licensed in the State of Texas as a Physical Therapist Assistant.Skills:- Technical, critical thinking, and interpersonal skills relevant to area in order to effectively communicate with physicians, health team members, patients and families.- Ability to prioritize work with minimal supervision, in order to independently carry out the duties of the position.- Able to communicate effectively, both verbally and in writing.- Additional languages preferred.- Basic computer knowledge.
EQUAL OPPORTUNITY EMPLOYER MINORITIES / WOMEN / VETERANS / DISABLED
110078746
110078746