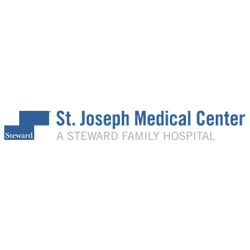 St. Joseph Medical Center
Scheduling Coordinator, FT (8:00am-5:00pm)- Central Scheduling
Sorry, this job has expired.
Houston, TX
Location: St. Joseph Medical Center
Posted Date: 9/13/2021
Scheduling Coodinator
We believe our people are our strength and we take our employees health seriously. From medical coverage and life insurance to retirement plans, paid time off and much more, Steward Health Care provides you with a variety of benefits to address your unique needs.
Health & Wellness
Medical and Dental Insurance
Vision
Short Term and Long Term Disability
Life Insurance
Flexible Spending Accounts
Employee Assistance Program (EAP)
Retirement & Savings
Educational Assistance
Tuition Reimbursements
Loan Repayment
Work & Life Balance
Other Perks
Low Cost parking
Up to 20% employee discount-Gift shop, onsite Caf and Cafeteria
With the consultation of physicians, our Intake staff determine whether patients qualify for admission, observation, or DC. The primary focus of the unit is to ensure the admission process flows well for our patientsthat they remain comfortable and knowledgeable with the hospitalization process. Intake staff have the opportunity to treat a variety of patients, including those appropriate for intensive and intermediate care, as well as refer others to outside facilities for follow-up and continuity of care. With such a diversity of patients, were looking for staff who can provide the best quality of care at all levels.
St. Joseph Medical Center is taking additional, necessary preparations to ensure patients can receive compassionate care in a safe, carefully managed environment with confidence and without fear.
Our Safe and Ready program consists of a rigorous [five-point] standard ensuring patient safety, confidence and convenience:
Expanded hours will allow previously cancelled procedures to be scheduled as quickly as possible.
Any COVID-19 related care takes place in designated areas away from other patients and their families.
Emergency Departments are reorganized to be a safe place to treat all emergency patients.
A stringent cleaning policy has been implemented throughout the hospital.
A strictly controlled visitor and masking policy is required for patient safety.
You can rest assured that we have made the necessary preparations to provide care in a safe, controlled and professional way.
PRINCIPAL DUTIES AND RESPONSIBILITIES:
SERVICE
Consistently supports and communicates the Mission, Vision, and Values of St. Joseph Medical Center.
Follows the St. Joseph Medical Center Guidelines related to the Health Insurance Portability and Accountability Act (HIPAA),designed to prevent or detect unauthorized disclosure of Protected Health Information (PHI).Upholds the Standards of Conduct and Corporate Compliance.
PEOPLE
Consistently follows facility guidelines and procedures in performance. Responsible for answering incoming calls from patients, physicians, physician office staff in a timely and professional manner.
Responsible to ensure all physician orders are present in the fax server; filed in the appropriate folder and accessible to all SJMC personnel authorized to access order.
Responsible for scheduling patients accurately and timely. Tracks and follows up on no-show patients.
Tracks and takes appropriate action regarding outstanding physician orders. Identifies all prompt pay program orders/non-insurance covered services and forward via email to Insurance Verification for review/patient follow-up.
Demonstrates exceptional positive communication skills with patient, physician staff, co-workers, etc.
Responsible for canceling and re-scheduling patient appointments timely & efficiently.
Responsible for scheduling patients from receipt of orders faxed into the server/scheduling department.
Responsible for communicating in a friendly, positive and professional manner.
Ensures physician has the appropriate privilege for request case prior to scheduling
Comply with Health Information Managements physician suspension list.
QUALITY
Completes annual education requirements. Promotes a culture of safety for patients and employees through proper identification, proper reporting, documentation and prevention of medical errors in a non-punitive environment.
Responsible for completing all productivity and reporting tools daily. Researches patient visit history to avoid account and/or medical record duplication.
Utilizes schedule reports to review the schedule for accuracy and ensure all necessary documents are on file; contacts patient and/or the physicians office no more than 48 hours prior to patient appointment to obtain any additional information needed.
GROWTH
Enhances patient experience by fostering a positive relationship with customers.
Contributes to improving patient satisfaction results.
FINANCE
Promotes stewardship of hospital resources while ensuring quality patient care.
Effectively communicate all requested financial responsibility quote to the Insurance Verification department via email Process all implant requests according to established guideline.

MINIMUM KNOWLEDGE, SKILLS AND ABILITIES REQUIRED:

High School Diploma or GED required.
2-3 years of previous hospital experience and/or experience in a hospital scheduling department or physicians appointment coordinator or free standing imaging facility with scheduling back ground.
Medical Terminology desired.
Technical, critical thinking, and interpersonal skills relevant to area in order to effectively communicate with physicians, health team members, patients and families.
Ability to prioritize work with minimal supervision, in order to independently carry out the duties of the position.
Basic computer knowledge.
Able to communicate effectively in English, both verbally and in writing.
Other certification requirements as defined by the certification policy
Steward Health Care is an Equal Employment Opportunity (EEO) employer. Steward Health Care does not discriminate on the grounds of race, color, religion, sex, national origin, age, disability, veteran status, sexual orientation, gender identity and/or expression or any other non-job-related characteristic.
xeyp6ctlpfja
112305475